Climate Science
Slide 38 in this series.
Window panes, how do they relate to climate energy release? For windows conduction is reduced with double pane and a inert gas or a vaccuum between the glass panes. Conduction is all that is affected here, not the radiation.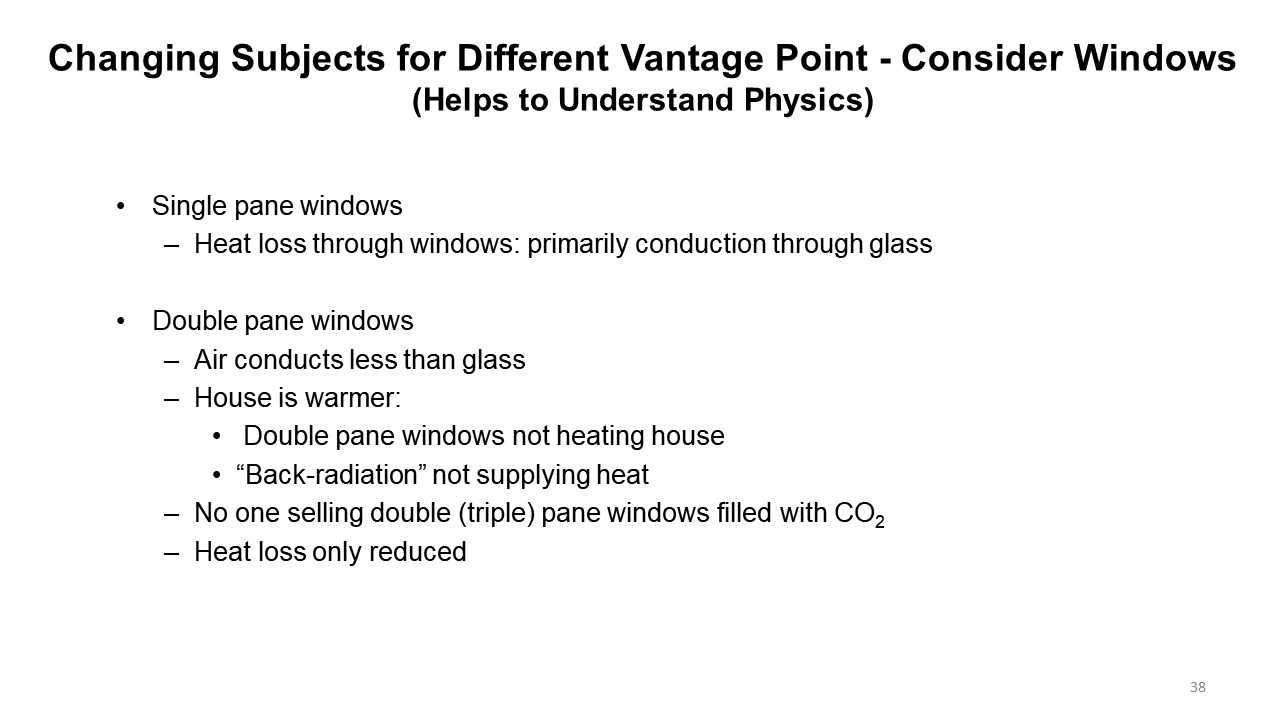 NEXT: The moons termpature is next. Since the moon receives the same solar energy, how does the moon and its termperature affect our analsis of the earth?